A user experience design agency or consultancy will help a company get the most from its website. UX, as it is commonly known, focuses on the customer experience – whether the website is easy to use and fully accessible, for instance. It also covers such areas as the design and layout of the site plus addressing whether it works fully across all devices and platforms.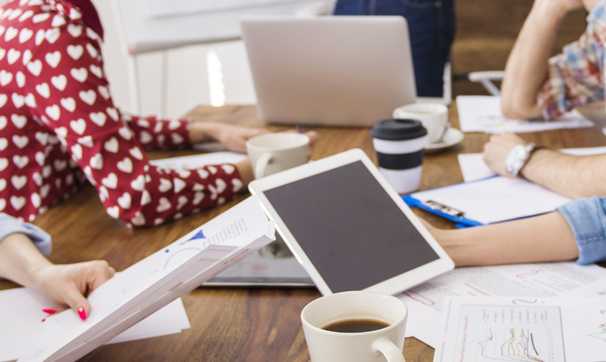 User satisfaction cannot be underestimated. If a customer finds a website difficult to navigate or confusing in layout, they are unlikely to return. Of course, companies won't be able to satisfy everyone, but the howls of protest when a new-look website is launched can be muted by use of a user experience consultancy.
One such company is Natural Interaction in Bristol, whose team pride themselves on helping their clients build lasting relationships with stakeholders and customers. Their services cover helping established businesses make the most of their website, working with startups to estimate the market for a new product and helping eCommerce businesses to grow.
Typically, a UX agency will conduct research and analysis as well as carrying out prototype site testing. The aim is to raise customer satisfaction levels, increase sales and hopefully lengthen the time that visitors spend on the site, potentially leading to more revenue. User experience agencies often work with other specialist companies who handle branding, marketing and communications. The best agencies will offer collaborative working and frequent client meetings where needed, with the ideal end result being a website which works well with current technology without alienating existing customers by looking too unfamiliar and daunting.
User experience design agencies such as Natural Interaction allow clients to seamlessly improve their website to retain existing customers while also appealing to new ones. The aim is to design a website that will be easy for all ages to use, on all platforms and operating systems. Some consultancies will offer remote user testing to allow existing customers of their client to offer their thoughts on the new site before it is fully rolled out. This will allow for further improvements and potentially bring even greater customer satisfaction. UX is not about a higher power designing everything for their client to sign off. It is much more collaborative, with the agency and client working closely together to bring the new website, product or brand to life. The case studies on Natural Interactions' site are typical examples of the types of projects handled by a user experience consultancy – an eCommerce website redesign, a new brand and website launch, research, prototyping and usability testing for a car marque, and redesigning a company's online account management system among others.
If customers aren't hanging around on a website, they won't be browsing products, won't be buying items and won't be saying good things about the company. If a company's aim is to have more people using online services then the website for this must be clean and functional or people will look elsewhere for their business. A user experience agency can ensure that their clients get this right first time, and are involved in the creation process as well.