WordPress is currently one of the biggest content management systems in the world. It holds almost 30% of the market share of the market. Whether you own a blog or have a non-blogging website for your company, you can use WordPress to power it up. WordPress is an open-source content management system that can be customized according to your wishes. The fact that so many web developers use WordPress is a testament to its superior quality and performance over other content management systems. WordPress offers a plethora of benefits to users when compared with other content management systems. Here are just some of the many benefits that it offers over other systems available today.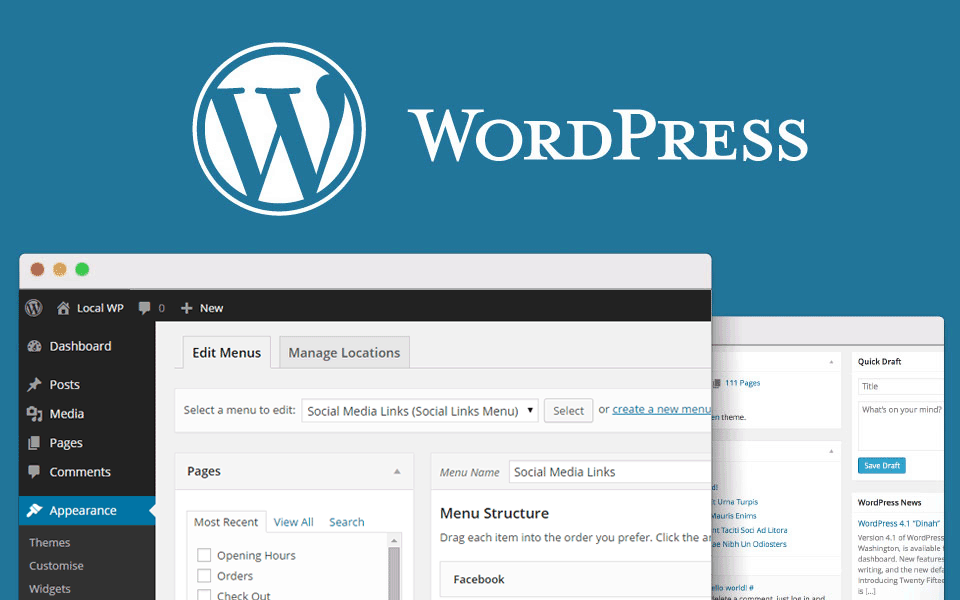 Easy to Use
One of the biggest reasons why WordPress has become the content management system of choice for so many people is that it is so easy to use. You don't need to be an expert in coding or know complex programming languages in order to start developing a website in WordPress. Previously, it was quite difficult for marketers to alter the content on their websites. However, WordPress website development is so popular because it allows you to make changes to the website without any hassle whatsoever. The platform has a graphical user interface that you can use to add new posts, upload pictures, and make as many changes as you want to the site.
Management from Any Computer
WordPress isn't exactly a software program that you can download and use. Instead, it's a program based completely within the browser. This means that you can use virtually any computer to manage your website. It doesn't matter if you are in a remote location or don't have a computer alone, you can simply access the WordPress website in order to check on your website and make changes.
You Control Everything
If your website is based on WordPress, you don't need to worry about relying on your website designer or developer to help you out. You are in charge of your website and can make as many changes as you want, whenever you want. No more waiting for your website designer to reply so, you can get in touch and make changes. This also helps you save money since you don't need to hire ongoing services from a web developer.
Customizable
The main reason why WordPress became so popular was that it was free and very easy to use. On top of that, you should know that WordPress is 100% customizable. You can pick out any template from the WordPress collection and customize it in any way you want. There are hundreds of different things that you can do to customize your website however you want.  
If you are considering starting a new business, you should consider setting it up on WordPress. It's very easy to learn and make website changes to your website, as it is also quite easy with WordPress.